Trading Cryptocurrencies through a Forex Broker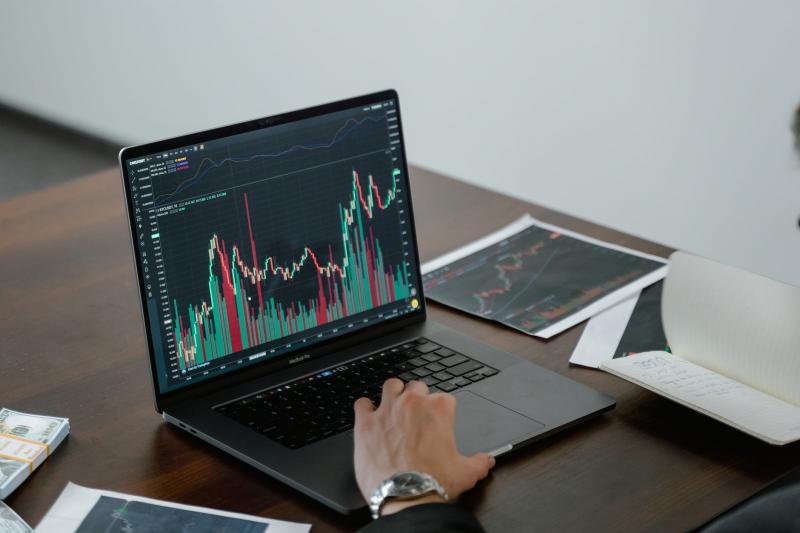 Is it possible to trade cryptocurrency on a forex or CFD platform? In a nutshell, yes you can. When opposed to trading the underlying commodity on a cryptocurrency exchange, there are significant differences that apply to crypto trading on FX and CFD platforms that must be properly considered.
How are Cryptocurrencies Traded on Forex/CFD Exchanges?
It should be mentioned that most forex/CFD platforms trade cryptocurrency contracts for difference (CFDs). To put it another way, the trader agrees with the CFD supplier on a financial commodity (such as Bitcoin). These derivatives are based on the market volatility of their underlying things, but they do not require an exchange or possession of the digital currency.
This indicates that no real cryptocurrencies are being traded, and there are no wallets or addresses to be concerned about. This also lowers the chance of hacking, which is a severe concern to even the most reputable crypto exchanges. CFD traders can concentrate on how to profit from market swings. When you hold a Buy position and the cryptocurrency's sale rate rises beyond its starting buy rate, you can profit from coin trading on forex/CFD systems. When the buy rate goes below its initial sell rate, you benefit if you have a Sell position. If the sale rate goes below the opening buy rate, buy positions will lose money, and sell positions will lose money if the buy rates go up above the initial sell rate.
Why is Cryptocurrency so popular with FX brokers?
Let's look at Bitcoin (BTC) as an example. The nature of the coin holds the answer. It is the first application of ground-breaking blockchain technology, which is widely regarded as the primary financial tool of the future. The use of bitcoin is expanding all the time, as is its acceptance by governments worldwide. Bitcoin has quickly progressed into the world of internet trading after effectively conquering the field of OTC trades and investments. The bitcoin exchange rate's long-term rise drew in investors who increasingly see cryptocurrencies as a viable alternative to traditional financial tools. It's only logical that forex firms have started to accept bitcoin as a trading asset. At the same time, the crypto market overall, and bitcoin in specific, is susceptible to extremely high instability, which, under the right circumstances, can result in big profits as well as heavy losses in a relatively short period. The cryptocurrency market's ambiguous regulation and extreme volatility pose significant dangers to private investors. In such circumstances, selecting a reputable bitcoin broker becomes even more critical.
Bitcoin Trading vs. Forex Trading
There are a few key distinctions between trading cryptos on a forex/CFD platform and trading them on an exchange:
In either of the trading transactions, no digital cryptocurrencies are traded.
It is not necessary to have a cryptocurrency wallet.
You trade cryptos under the forex/CFD provider's user terms and conditions.
The trading of crypto CFDs is leveraged.
Unlike most cryptocurrency exchanges, where you can only exchange crypto-to-crypto pairs, you can transact crypto-fiat pairings like BTC/USD or LTC/USD.
Only fiat currencies are accepted for money transfers.
The Process of Trading Cryptocurrency
If you've ever traded forex or CFDs on one of the main MT4 platforms, you shouldn't have any trouble figuring out how to trade cryptocurrency CFDs. They usually are listed on the system with any other CFD instrument.
Technical (market analytics) and fundamental (trading based on real-time economic headlines) assessment, as well as a disciplined trading mindset and a good set of risk mitigation tools, are all required when trading a cryptocurrency on a CFD platform. Because cryptocurrency pairs are among the most unpredictable assets on any CFD trading platform, risk management is critical. Prices fluctuate in the tens or hundreds of currency units every day, instead of FX assets, which fluctuate in decimal percentage points, or volatile commodity assets, such as crude oil, which fluctuate in single currency digits per day. While implementing technical and fundamental methods, controlling risk can make a significant difference in your prospective gains or losses.
When it comes to fundamental research, the price fluctuations of popular crypto CFDs are heavily influenced by media attention. Some prominent cryptocurrency websites or their social media outlets are good sources of news for cryptos.
When it comes to bitcoin news, there are two sides to the story. To begin with, there is no economic calendar to use; thus, it is impossible to predict when market-moving news will be issued. Second, the type of cryptocurrency news that affects the markets revolves around a few points: adoption, regulatory approval, and listing on a major exchange.
Keep an eye on Price Correlations
Correlations are also essential to consider. For example, Bitcoin Cash ABC and Litecoin were constructed using Bitcoin's framework and are effectively replicas of Bitcoin (also referred to as altcoins). As a result, Bitcoin's price tends to drive down Litecoin's.
Tips when choosing a Crypto FX Broker
Check what authorities the company has been licensed by and the length of time it has been active in the market while looking for a bitcoin forex Broker.
Check to see whether there are any other pairs available outside the basic BTC/USD, as well as the minimum investment size, deposit conditions, spread, and leverage.
Consider the ease with which funds can be transferred between your forex and cryptocurrency accounts, as well as the provision of technical and economic analytics.
When entering this lucrative industry, choosing a broker based on these considerations will help you decrease your risks. The number of different varieties of cryptocurrency is the significant difference between brokers: the larger the list of available currencies, the more options a trader has.
Conclusion
These are the most basic requirements for trading cryptocurrencies on FX or CFD platforms. Pay attention to the headlines; everything you hear about hacks or regulatory changes, as well as news concerning hard splits, will have an impact on cryptos' fluctuations. You should also keep an eye on price connections between similar cryptos like LTC and BTC.