Is Bitcoin cloud mining profitable 2021?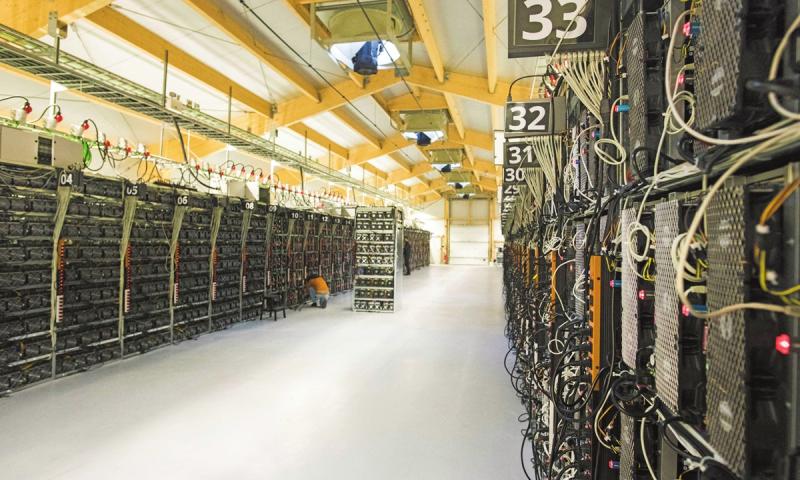 Bitcoin cloud mining is an alternative method of bitcoin mining. In this way, the person does not enter the process of purchasing and providing the necessary facilities to perform difficult and time-consuming calculations of the blockchain. Rather, it somehow invests in the mining of other persons or organizations and receives a return on its investment.
At the beginning of the Bitcoin era, mining the currency was considered a high-income hobby. Those who accepted the currency from the beginning had the chance to mine 50 bitcoins from a room in their house every 10 minutes.
If someone in 2010 successfully produced only one block of bitcoins in a mining operation and kept it, it is as if he could have about $ 450,000 bitcoins in his pocket in 2021.
If you are interested in a semi-passive income and profitability from mining or bitcoin cloud mining in 2021, first know a few basic principles about getting started and then decide if bitcoin mining is possible for you or not. These are listed below.
What is Bitcoin mining activity?

For participating in bitcoin cloud mining you should know about mining. Mining is the basis of all blockchains that work with proof-of-work algorithms. The network that includes bitcoin mining hardware is so vast that the chances of users mining a block and thus receiving a block reward are very low.
Suppose Hashrate Bitcoin equals 100 EH / s or 100,000,000 TH / s Bitcoin, in which case a WhatsMiner M20S ASIC miner with 68 TH / s would be able to mine a bitcoin block, approximately 1 at 1470588 is a chance. This means that due to the creation of a block every 10 minutes, this user must wait about 16 years for mining that block.

What hardware devices are needed for mining?

The hardware required for bitcoin mining is specific hardware designed and manufactured solely for use in bitcoin mining. For bitcoin mining to benefit you, you need to use more powerful hardware. It is very expensive for ordinary people to buy these devices.
Given these problems, it seems impossible for an ordinary user to afford to buy hardware and pay electricity bills. Therefore, the profitability of bitcoin mining is very unlikely for ordinary people.

Besides, these devices require a lot of electricity to supply energy. By participating in Bitcoin cloud mining, you will get rid of the hassle of providing mining hardware and paying staggering bills.
What is the role of Hashrate in bitcoin mining?

Hash rate is used to measure the computing power of mining devices. In 2009 and the beginning of bitcoin mining, hash rates were initially measured in seconds (H / s) but are now measured with Petahash in PH / s, which is equivalent to quadrillions of hashes/second.
It means that the more miners and, consequently, the computing power of bitcoin mining devices, the more rewarding blockchain users can be, the more difficult it will be to solve mathematical equations. It is a competition of computing devices. If mining hardware has more computing power, it can find more solutions.
This means that individuals or corporations that can have the most computing power or the most hash rates can mine the most bitcoins and get more rewards.
How much does it cost to sell bitcoins you gain from mining?

One thing that is often overlooked about the bitcoin profitability calculator of mining is the fees that the user has to pay to sell their mined bitcoin. If you are an independent person, you will have to sell your coins in cryptocurrency exchanges such as KuCoin or Binance. Sometimes the fees you have to pay are high, depending on the rules of the exchange fees. If you subscribe to a Bitcoin cloud mining company you will not have to worry about this.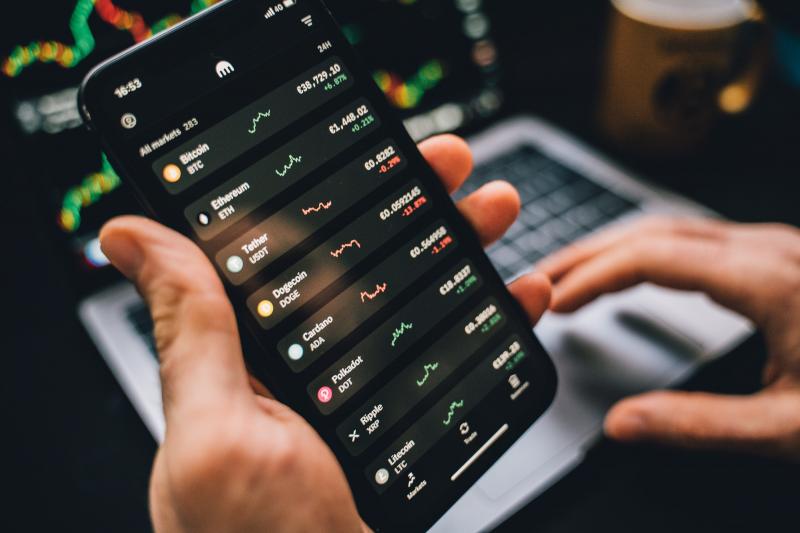 Bitcoin profitability calculator
What is the meaning of block reward?

It takes ten minutes to produce each new bitcoin. Every ten minutes, a bitcoin is allocated to someone who has a mining hardware device and can discover new blocks faster than anyone else.

In 2009, Bitcoin creator Satoshi Nakamoto set a mining bonus of 50 BTC. He also coded halving to control the number of bitcoins being rewarded in later years.
Bitcoin halving is pre-coded to halve the number of bitcoin releases almost every four years. In 2009 the number of bitcoins was 50, in late 2012 this number dropped to 25 bitcoins. The halving event halved to 12.5 bitcoins again in mid-2016. The halving event took place in May 2020 and the number of produced bitcoins decreased to 6.25.

Because you do not have access to inexpensive electricity, buying modern and powerful mining hardware requires a lot of money, so mining may not be the most efficient way to make a profit.
Investing in bitcoin mining can be very lucrative, but it can take the hassle out of managing devices and using different equipment, but Bitcoin cloud mining or Cryptocurrency cloud mining makes the process a lot easier.
How does bitcoin cloud mining work?

The simple definition of cloud mining is that the process of mining cryptocurrency takes place in a large data center. Several miners work in this data center and it works with shared processing power. People involved in Bitcoin cloud mining can participate in bitcoin mining or other cryptocurrencies, but do not need to know how to manage complex mining hardware. For mining, you need to know the mining devices and ASIC miner profitability ranking. For instance, you need to know the Antminer S9 profitability to decide on mining.

In Bitcoin cloud mining, Bitcoin and different cryptocurrencies can be generated in large volumes. They bring together powerful mining machines in large numbers and create a large, cohesive network. In these places, they set up large cryptocurrency mining farms. The devices in these farms have a lot of processing power.
Many people around the world can use the power of the devices of these farms. Due to a large number of devices, the chances of the whole network being able to get more rewards increase. The reward given to the whole network is distributed among all members of the network. If an ordinary person wants to work in bitcoin mining individually, his chances of mining bitcoins or other cryptocurrencies generated by the PoW algorithm will be much less and in some cases impossible.
What are the advantages of cloud mining?

If you like to participate in mining and gain profit you can be a member in Bitcoin cloud mining partnerships so you will enjoy the following benefits:
You are comfortable with a lot of noise in the home environment due to the installation of mining equipment.
You do not have to pay staggering electricity bills.
You do not need to worry about storing or selling equipment when you no longer need it
You will not have problems with cooling devices and ventilation of the equipment installation place.
You do not need to learn to work with mining software.
The company or organization preparing cloud mining services accepts all the problems and hassles of mining, and people who want to participate in mining through these companies, it is enough to invest in this matter by purchasing partnership contracts.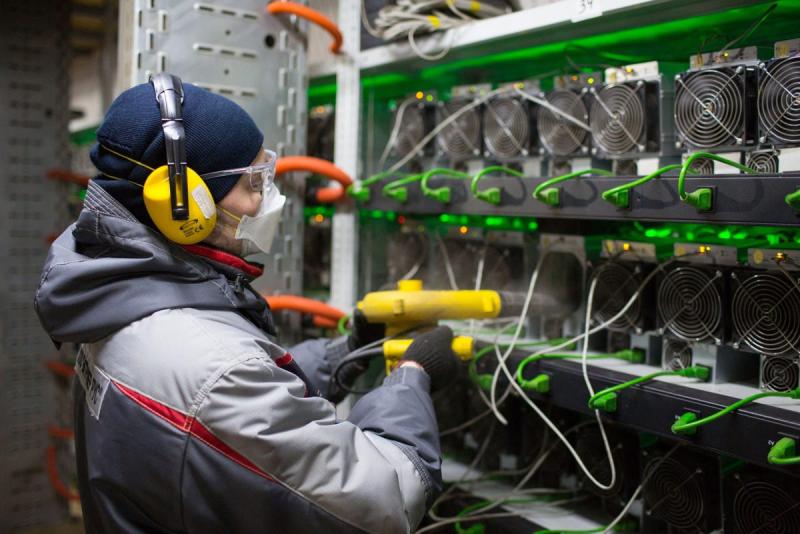 Cloud mining advantages
What are the types of cloud mining partnerships?

If you want to partner with a Bitcoin cloud mining company for profit, you can usually do this in three different ways:
In the Hosted mining method, you can rent a mining device hosted by a cloud mining company.
In the Virtual hosted mining method, you rent a private virtual server and install and run your mining software on it.
In the Leased hashing power method, you can rent some hash power from a Bitcoin cloud mining Services Company without the need for mining hardware. This is one of the most popular ways to cooperate with a Bitcoin cloud mining platform.
Various accounting services can show you the benefits of mining by receiving the required information. Be careful these services are designed to work with your hardware parameters. It May is not suitable for cloud-mining parameters, but you can easily use them with a clear understanding of the costs of Bitcoin cloud mining.
Cryptocurrency mining calculators often ask you for electricity bills and initial budgets for hardware to calculate profitability. They generally take the initial capital and expenses you incur during the mining process from you.
Therefore, since the cost of electricity is borne by the companies providing Bitcoin cloud mining, you can enter the monthly cost of mining instead of the cost of electricity.
Of course, the conversion process is not that simple. For hardware mining, you can calculate your monthly cost by multiplying your electricity cost (for example, a few dollars per kilowatt-hour by the unit energy consumption and by the conversion factor of 0.744. This factor is the ratio per second to joules of energy per kilowatt-hour.
But to Bitcoin cloud mining, you have to choose other methods because the server pays you monthly. Therefore, you should get the equivalent cost per kilobyte of hours. To do this, you have to divide the monthly cost by the conversion factor of 0.744 mentioned above.
What should be considered in a profitable partnership with Bitcoin Cloud Mining?
When it comes to mining any of the cryptocurrencies, you have to take risks and consider the risks, but if you make the right decisions and go the right way, you will make a big profit.
In experimental calculations, you will probably find that some Bitcoin cloud mining services are profitable for several months, but as the bitcoin difficulty level increases, you will probably lose money after 4 to 6 months. The solution offered by Minerland in this situation is to reinvest everything you have earned to maintain a competitive hash rate.
Investors should research the Bitcoin cloud mining Company before investing and become a member of trusted companies such as Minerland to avoid being abused in Bitcoin cloud mining.
It is better for investors who want to enter this field to take risks and invest with money that they do not need. In this case, they will be happy with the profit they earn.
Read about Bitcoin cloud mining on websites and social media pages and act with great awareness and readiness to buy partnership contracts.
Minerland Bitcoin cloud mining profitability
Can we count on the profitability of Bitcoin cloud mining?
Participating in Bitcoin cloud mining may be the most appropriate type of bitcoin mining for users who do not have the space or capital to set up their mining system. If these people want to have a stake in the booming mining business, they can make a profit from the industry by purchasing contracts from Bitcoin cloud mining companies.

Bitcoin cloud mining companies prepare and maintain modern and powerful mining equipment at vast places called Mining farms. Ordinary people can use this equipment online and participate in digital currency mining only by concluding a contract. Service providers also deduct a percentage of the profits from the mined currencies and pay a percentage of the profits to investors according to the contract.
You can see Minerland contracts as examples:
If one participates in the Soldier Plan with an investment of $ 15.99, the daily income of this plan is equal to 150 Satoshi and 1 point.
By investing in the amount of 49.99 dollars in the Major plan, the daily income of this plan is equal to 700 Satoshi and 5 points.
If you participate in the Captain plan, the daily income of this plan is equal to 6250 Satoshi and 60 points, and the investment amount is 444.9 dollars.
The capital required to purchase the Lord plan is $ 1999. From this plan, 28000 Satoshi and 280 points can be earned daily.
Conclusion;

If you want to get the desired profit from the cryptocurrency market, every person must know the various ways to earn money from this industry through complete research. Then proceed to invest according to the volume of your assets.

Whether one goes for bitcoin mining or what method one chooses depends on many things that are different for different people. When you enter this field, it also plays a very important role in your decision to make a profit from cryptocurrencies.
Many now believe that the time to profit from bitcoin mining is coming to an end and without ideal facilities, it would not even be economically viable. It seems Bitcoin cloud mining will be profitable for you in 2021. So it makes sense that if you want to make a profit from the bitcoin mining market, join a strong team instead of a monopoly one. By choosing a reasonable Bitcoin cloud mining contract, you can save time, energy, and possibly money.