3 to Buy Bitcoin Using a Bitcoin ATM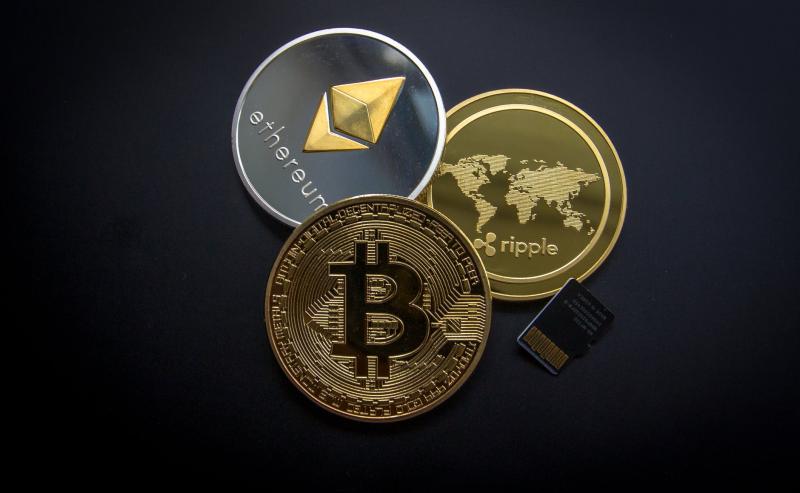 If you've ever wanted to know how to use a Bitcoin ATM and ways to buy bitcoins at an ATM, then this is the article for you. Everyone knows what cryptocurrency is and how to buy and sell it online. But nowadays, you can easily buy a cryptocurrency for yourself from a Bitcoin ATM. This thing makes it more easy and convenient for crypto users. There are a lot of different ways to buy bitcoins at an ATM machine. However, they can be very confusing, especially if you do not know where to look. The best way is to search online for places where the Bitcoin ATMs are located. Then, when you have the location, go there and purchase your desired amount in a secured process. In this short guide, you will find the most popular ways to buy bitcoins at a Bitcoin ATM for your wallet. Before you go out and start buying yourself cryptocurrencies on an ATM, keep reading.
3 Ways to Buy Bitcoin Using a Bitcoin ATM
If you're interested in buying a cryptocurrency, you can easily buy it from a Bitcoin ATM. They work the same as the ATM used by many banks. But the key difference is these machines use Bitcoins instead of traditional currency such as the dollar. They are only allowed to transact bitcoin between users. This step-by-by-step tutorial will show you how to buy the first Bitcoin with a Bitcoin ATM.
There are different types of Bitcoin ATMs. But they all use almost the same process while buying or selling bitcoins. Some processes may be different from each other; the ultimate result is a secured and better transaction. With most ATM machines, all you need to do is provide some information. After you've entered that information, the machine will match it with available funds. As soon as it finds the right amounts, it will automatically credit your account. That's really all there is to it. So here are the top 3 ways to buy bitcoin using a Bitcoin ATM.
Genesis1 bitcoin machine (Genesis Coin)
Genesis Coin is a USA-based company that manufactures mainly three types of Bitcoin ATM. They are Genesis 1, Satoshi1, and Satoshi 2. In this instance, the process of purchasing bitcoins might involve:
Press on "Buy Bitcoins."
Input a cell phone number.
Input received OTP.
A check of the fingerprint.
Choose crypto. You can also select Litecoin, Dogecoin besides buying Bitcoin.
Select your wallet.
Scan your wallet.
Insert value.
Press the send button.
Print the receipt.
General Bytes BATMTwo
The General Bytes ATM is another ATM that provide services to:
anonymous users
anonymous users + fingerprint scan
registered users
This system totally depends on the operator, how it is set to work. Though this ATM doesn't provide a printed receipt but instead, it allows the customer to give an email where the encrypted private keys will be provided with additional directions for the next steps. The method of purchasing bitcoins using your email address is as such:
Select language.
Select "Buy Bitcoins."
Input amount.
Select receive by email.
Save the password decryption key, which will be used to decrypt the contents of the file.
Insert cash bills.
Then select "Buy Bitcoins."
Finally, click on "Done."
BitAccess
Another common Bitcoin ATM is Bit Access which can be found in Canada, the United States, and European countries.
The method of purchasing bitcoin in this machine is:
Select language.
Click Start.
Input your mobile number.
Input OTP.
Select if you have a Bitcoin wallet or not.
Scan the QR code.
Insert cash bills.
Select "I'm done."
The transaction is completed, and you will get an email confirmation when finished. You can even print a receipt.
Where can I find a Bitcoin ATM?
Bitcoin ATMs can be found in pubs, restaurants, or stores that are supportive of this modern cryptocurrency. But still, there are some restrictions about cryptocurrency. That's why it is not a common thing everywhere. Thankfully, there are a number of apps to locate the closest Bitcoin ATM. It's possible to find a Bitcoin ATM using apps such as CoinATMRadar and Bitcoin ATM Map.
Before you actually decide to purchase them via ATM, you need to know how a Bitcoin ATM works. You should always be very careful when dealing with any kind of money. You need to remember that there are different levels of "protection" that you can use. If you want to be safe, you should only buy small amounts. This way, you won't have to worry about leaving a suspicious trail that could bring down all of your assets. You may also want to consider purchasing these from only reputable locations.
These days, it's easier than ever before to find some pretty good places to buy these digital currencies. It is also one of the cheapest ways to buy Bitcoin. To avoid dealing with unscrupulous individuals, it's important to buy your bitcoins from a reputed Bitcoin ATM service provider that is well-established and one that is reliable. There are plenty of Bitcoin ATM service providers out there that are reliable and trustworthy for crypto users.